Paradigm Video Productions Excels With Superior Audio Performance From Countryman Associates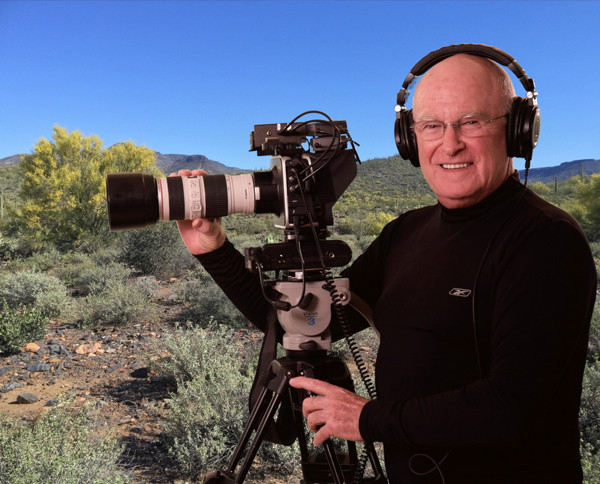 Pheonix, AZ – July 2015… From documentaries and product promotions to wedding videos, Paradigm Video Productions handles a wide range of projects. The quality of the dialog is crucial to the success of any production because if it can't be understood, the message is lost. This is precisely why the B3 Omnidirectional Lavalier Microphone from Menlo Park, CA-based Countryman Associates is so vital to everything Paradigm Video Productions produces.
Cinematographer / Producer Eric Cosh runs Paradigm Video Productions. Cosh is an accomplished filmmaker, photographer, and musician whose artistic career started with the famous New Christy Minstrels vocal group. In recent years, he has focused his efforts on documentaries. The recently completed Sammy The Journey, the story of one of the youngest Holocaust survivors, is an insightful look at one of history's most troubling periods. It is also a wonderful example of Cosh's detail oriented approach to all his production work.
"I recently purchased two Countryman B3 lavalier microphones after visiting the company's booth during this year's NAB (National Association of Broadcasters) show," Cosh reports. "In the relatively short time I've owned the microphones, they have proven to be invaluable. I used the B3s on two dance videos for a company called Ageless Aerobic Dance, on a promotional video for Alpine Freezer's yogurt machines, a three series video for a local financial institution, as well as a wedding event in Sedona, AZ. In each case, my Countryman microphones performed beautifully. I've been using the Countryman mics with Sennheiser ew 100 (G2) wireless systems and, together, they make a great wireless microphone setup."
Cosh discussed those attributes that make the Countryman B3 such a compelling choice for his video work. "I absolutely love the B3's wonderful audio quality," he said. "I've been equally impressed with their rugged build and their incredibly small size. These qualities enable me to discreetly place the mic on the talent and get first rate audio performance—without ever having to worry about equipment failure. Since I do so many live events, I only get one shot at getting it right. These mics inspire confidence when your business is location sound."
When queried about one such project where the Countryman B3s really came through, Cosh offered the following, "For the Ageless Aerobic Dance video, which was shot in the desert, I had to hide the B3 by attaching it to the bra of the dancer so it wouldn't show. In the past, I always had to worry about interference from the rubbing of the clothing and the resulting microphone noise. With the B3, the audio was crystal clear, even under those conditions."
For anyone involved in location sound, quality customer support is of paramount importance. Here, too, Cosh has been impressed. "The reason I decided to purchase the two Countryman B3s was because of my experience with Rosa Pimentel, the manager at Countryman. I figured if company staffers would spend that much time with me before I purchased these microphones, this was the kind of company that I wanted to deal with—and I haven't been the least bit disappointed."
In the few months he's been using his new Countryman microphones, Cosh reports he is very pleased with his purchase. "I'm extremely satisfied with the results I'm getting with my new Countryman B3s," he says. "I love the ease of use and confidence I have when using them. One of the things that I find really helpful is the protective case that comes with each unit. I now routinely disconnect my microphones from the transmitter and carefully fold up the mic and place it back in the compartment for the next use. It may seem like a small point, but it promotes careful handling, and that, in turn, results in improved performance from my equipment."
To learn more about the services of Paradigm Video Productions, visit the company online at http://paradigmvideoproductions.com